Have you ever stood in front of your mirror and wondered what that one thing which can make you look instantly glamorous is? What makeup should I do that will open up my eyes? Or something' is off on my face. What is it? Why don't you take a look at your eyebrows? Are they properly shaped? Maybe, no. Now how should you groom into an eyebrow shape that will flatter your face? As all haircuts do not suit all face shapes, the same goes with brows. We all know that there are six face shapes- long, round, oval, square, diamond and heart. Let's know the best eyebrow shapes which look great on your face shape. Rachael Bebe runs a Cosmetic tattoo salon in Mornington

First of all, the best brow shape for you is one that makes you feel most confident. But if you're looking to reshape your brows and don't know where to start, Kelley Baker, brow expert and owner of Kelley Baker Brows, shares her advice for finding the right brow for your specific face shape. "You want to remember that we're always trying to make the brows a different shape than the face so that the two go together" Baker says. Keeping in mind that your brow and face shapes should complement each other, read on to find out what Baker suggests for you.

The best eyebrow shapes can take years off your age, while the distance between your brows can change the way your whole face looks.

But, like most things in beauty, eyebrows are not one size fits all. This is why you need to know about the right eyebrow shape that will suit you best.

Unless you have jumped on the microblading bandwagon, you'll need to maintain you the perfect eyebrow shape with your best tweezers .

However, there are several things you need to take into consideration when grooming or looking to get thicker eyebrows.

Before you get tweezer-happy, read on to master the best eyebrow shapes for your face and eye type. Though simple as they may seem to be, there is no specific technique to getting the perfect brows. And aside from knowing the basic steps to shaping them, you must also take into consideration the shape of your face.

With that, enhance your features and open your eyes, you can get away with wearing minimal makeup–and still, look great!
Also Go Check Out Racheal's Eyeliner tattoos Mt Eliza
Face shape is just one factor that goes into choosing the right brow shape, according to Sabah Feroz, a brow expert at Saks Fifth Avenue's brow bar, blinkbrowbar. "Each person's individual facial features and brow bone structure will help to define the perfect brow shape, rather than just face shape alone," she says. However, natural brows can be accentuated to achieve your dream brows!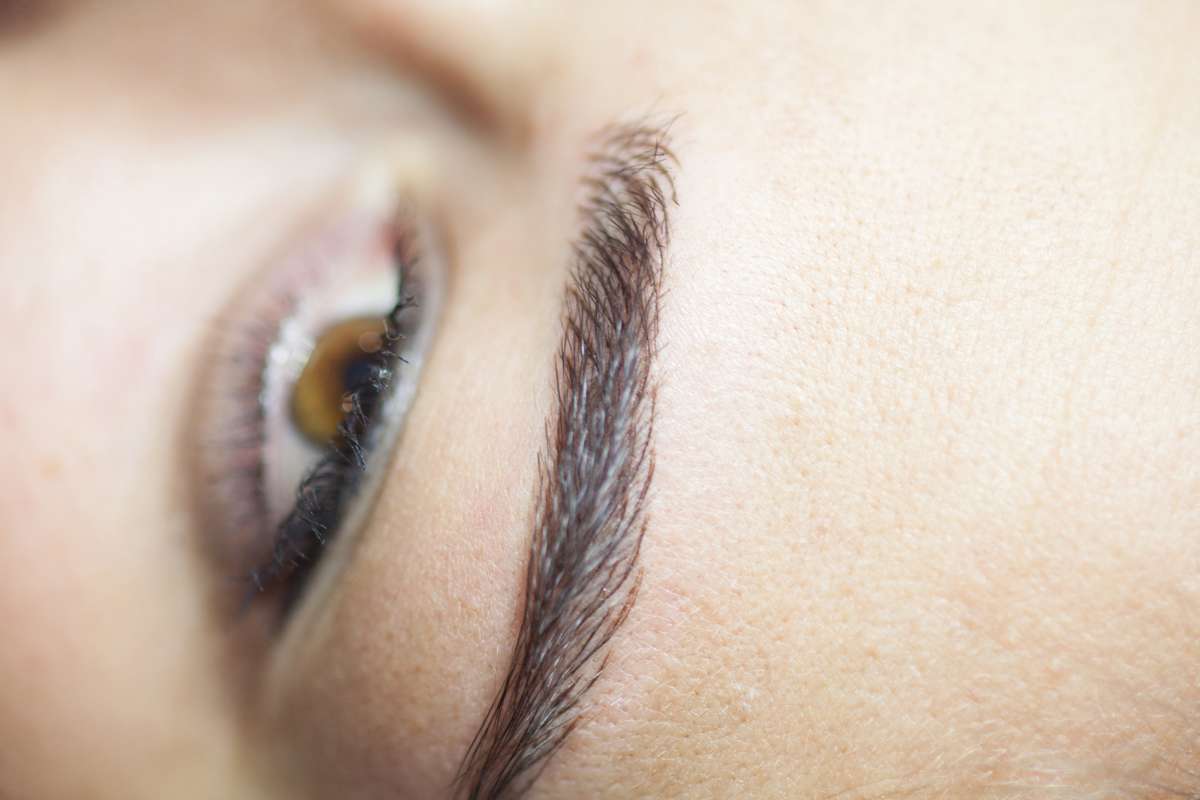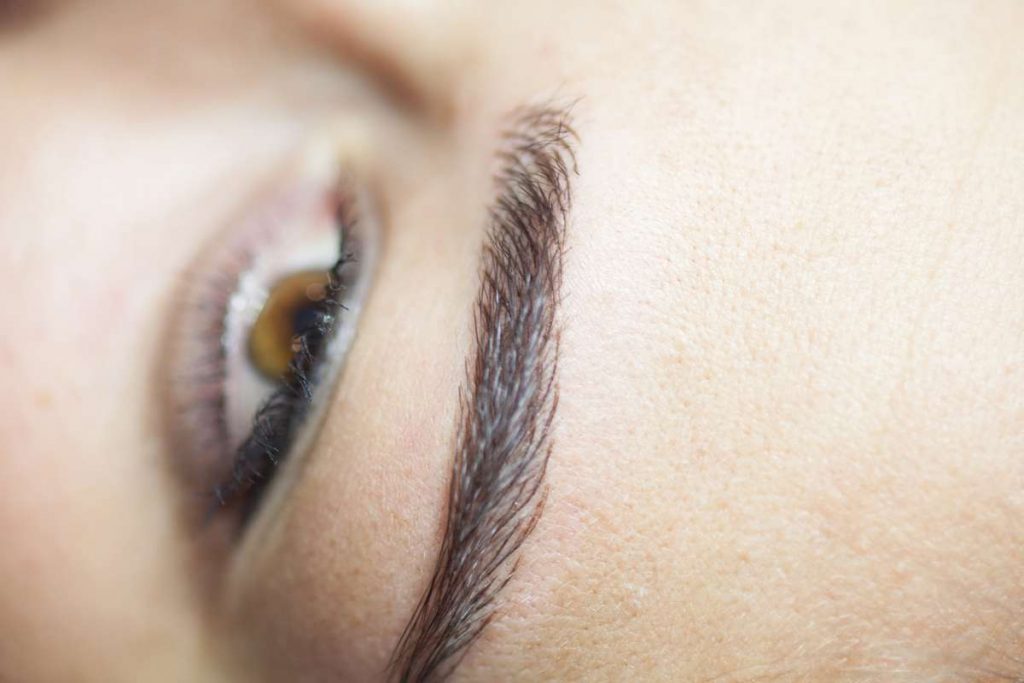 Heart-Shaped Faces
Cheeks wider than hairline
Narrow and pointed chin
Widow's peak
For those with heart-shaped faces, Baker says, "A rounded or low-arched brow pairs perfectly. The curve of the brow creates a heart look, which flows with the face."
In heart-shaped face shape, you have a pointed chin. So in order to soften that look, go for a round brow shape. A low arch round brow will give you a natural look, but if you have a shorter heart face shape, then ask your beautician to give your brows a sharp arch.

A heart-shaped face looks best with a soft arch, which balances a longer chin. When it comes to thickness, choose a fuller shape.

If your face is heart-shaped, the forehead is the widest part with a narrow, pointed chin. The right brows can make the forehead appear smaller and soften the chin.
Rounded brows will beautifully emphasize lines of a heart-shaped face; we'd recommend a softly shaped brow with a slight curve. Try to keep them shorter in length and close together to draw attention to the middle of the face.

A heart-shaped face is one of the trickiest. Because the focus is already on your eyes and forehead, you want to keep things straight or rounded and not too heavy. Try not to attack sparse areas with a brow pencil because this will emphasize your forehead.
Square-Shaped Faces
Width of hairline and jawline are even
The face is equally long and wide
If your face has sharp, defined angles like that of a square, Baker suggests a softer brow. "For a square-shaped face, it's good to soften the brows by making them appear more round."

Squared faced beauties have a square jaw, which is a very strong feature. Your jaw and forehead are at the same distance, making you seem squarish. You need to adopt a look that will soften your look and even elongate the look of your features a little if you're looking for a more feminine look. Try a rounded shape or a low soft arch with a medium thickness. You don't want to go too thin or too thick with this face shape. This will tone down your otherwise strong features.

A high, curved arch works well on a square shape since it softens and elongates your face.

Square face shapes are strong and defined, with the straight sides of the face and an angular jawline.

For brows to perfectly flatter you, keep them angular, so they don't contradict your natural face shape. A lifted arch and lengthened tail help to elongate the face. You may find a flat brow will emphasize the square shape of the face, while a rounded brow may not flatter your features.

If you have a square face, go thick with a strong arch. A thicker, stronger colour and shape of brow balance a heavier jawline. Angled brows also help to balance out a square face, so focus on your arch when shading in – both angled and arched brows work with this face shape.
The distance of your eyes is also key to creating your perfect brow. Always take this into consideration when deciding where your brows should start and end.

To create a less boxy look for a square face shape (think Salma Hayek), Bailey recommends focusing on the arch of the brow. "Bringing in more of an angle to that peak will give the illusion of a longer and more narrow face," he says. Pro tip: Take a pencil and measure from the outer portion of the nose, across the center of the iris, and that will point to where your brow is naturally the highest. Use this as your guide while filling in your brow to ensure maximum height to the brow.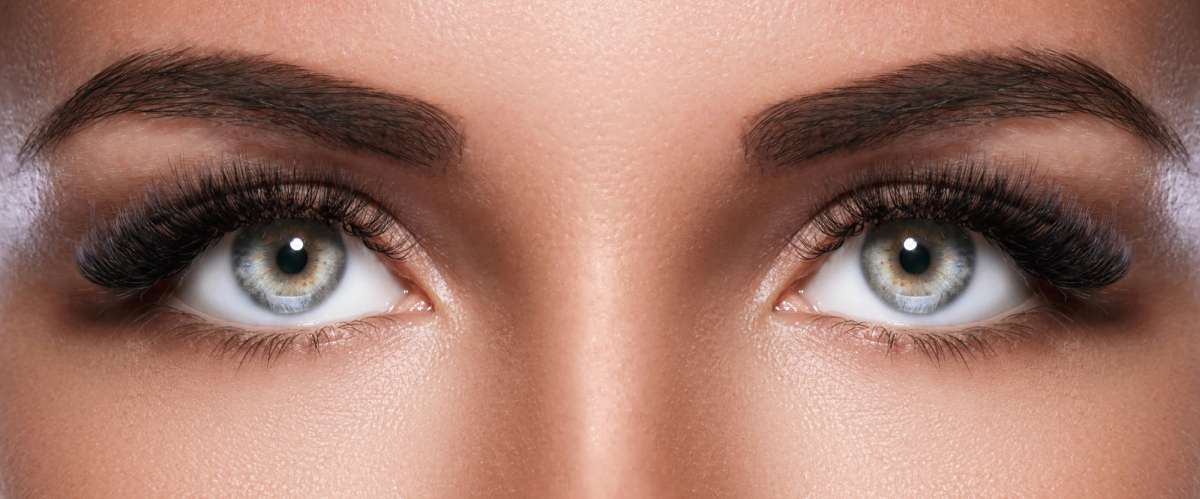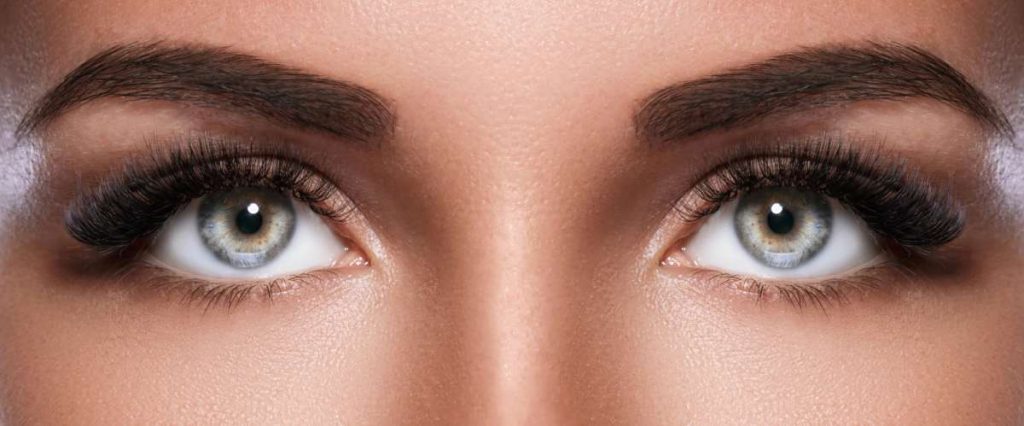 Rectangular Faces
Width of hairline and jawline are even
The face is longer than it is wide
"If you don't want to highlight your face's long lines, a flat eyebrow shape will create the illusion of a shorter face," Baker suggests. "Adding a slight curve can even give your face some roundness."

If you have a long face, your aim would be to make it look rounder. Avoid the arch eyebrows; It will only make your face longer. Keep your eyebrow shapes flat. Flat eyebrows with a slight downward curve or no curve at all, tens to reduce the length of the face making it seem rounder. This is the perfect choice of all the eyebrows shapes for long face.
Go Check Out Racheal Bebe's Eyebrow tattoo Mornington

If you want your eyes to appear closer together, your best bet is to exaggerate the angle of the start of the brow, according to Feroz. Need a quick tutorial? Your brows should start parallel to the inner corner of the eye. Place your finger at the bridge of your nose, at the center of your brows, to measure their natural distance between your brows. A wide gap here will make the eyes appear even wider rather than balanced. Bringing them closer together visually will give the face a bit more dimension and draw attention to the center of the face.

An oblong, long or rectangle face shape has similar characteristics to a square face. Your forehead, cheeks and jawline will be around the same width with little curvature in the chin.
If you want to create the most flattering brows for you, add length to the tail and keep them far apart at the front to give the illusion of a wider forehead. An angular shape will flatter your natural features.

If you have a long face, try to elongate your brows at the end. It's the same premise as above, but this will draw things horizontally, to balance out your features. A flat brow shape will also make your face appear more balanced.

To give a longer face a fuller effect, pay close attention to where the brow ends. "A shorter brow will plump up the look of the face and give it a more oval appearance," says Bailey. Try an angled pencil-like glo-minerals Precise Micro Browliner. However, he cautions against taking scissors or worse, a razor, to your brows to shorten them, as this type of precision work
The best way to flatter a long face is with a straighter brow and a gentle arch, which helps widen your face. Avoid high arches, which will make your face appear thinner.
Should be left to the pros.
Round Faces
The face is equally long and wide
No significant points or angles; rounded jaw and chin
Contrast a soft, rounded face with sharp brows. Baker says, "I like to try to give someone with a round-shaped face and arch in their brow so that it gives the brow a lift, which adds more definition to their face."

or a round face, you have to make your face look longer. Create high arched eyebrows. If you don't like a sharp arch, then opt for soft arch shape. Avoid round eyebrow shape. It will make your face more round.
To give a round face a bit more dimension, Jared Bailey, Benefit Cosmetics global brow expert, suggests a structured brow with angled arches and longer ends, which will add instant definition and give the illusion of a more oval appearance. "Slimming down a round face can be as simple as extending the length of the brows a few millimetres past their natural shape," he says. To do this, use a micro lining pencil like Benefit Cosmetics Precisely, My Brow Pencil to make a few hair-like flicks at the end of each brow for an uber-believable look."

High, sharp arches will provide a vertical point on your face, lifting everything upwards rather than outwards. When filling in, start at your arch and make it slightly darker here than the rest of your brow. Try to create as high an arch as you can without it looking unnatural. And groom your hairs so that they point upwards, this will elongate your face.

Structured brow with angled arches and longer ends for round faces. Fuller brows with a sharp, angled arch give structure to a round face. The farther from your nose the arch is, the wider your face will appear.
Oval-Shaped Faces
Face shape looks like an upside-down egg
Length is 1.5 times longer than width
If your face is more oval-shaped, try an angled brow that's a little softer than one for a rounded face. "A soft, angled brow pairs nicely with an oval-shaped face," Baker says.
If the owner of an oval face, you are lucky. This is considered by many makeup artists as the best face shape. Go for a soft, angled look.

You can pick a slight arch to add more dimension to your face, but no matter what, do not pick dramatic eyebrow shapes. You already have nice sharpened out features, and this only makes a face look sharper, and honestly, it will not be a pretty sight at all!

An oval face (think Julianne Moore and Kate Middleton) is what most women are chasing through contouring and brow design (and hair cut). "For those lucky enough to be born with this face shape, it's important to make sure you have the appropriate thickness to your brow," explains Bailey. "Let your facial features be the guide here. If you have larger eyes, a higher forehead, or bigger lips, you want to balance them out with thicker brows. If your facial features tend to be a bit smaller, then you'll want to err on the side of a slimmer brow."

Oval face shape has a forehead that is not much wider than the chin. You'll have a soft chin and a slight curve to the sides of the face.

If you have an oval face, you'll actually suit most brow styles. For the most flattering brows for you, try to avoid making brows too angular. Keep the characteristics soft to reflect your features.
People with oval faces, consider yourselves blessed. There are really no rules that apply, except to work with the dimensions of your face for the most natural, flattering shape.

Known as the perfect face shape, the secret to getting the best brows is to ensure the appropriate thickness of your brow. This means that if you have a high forehead, large eyes, and lips, you should go for thicker brows. On the other hand, those with smaller facial features would look well slimmer arches.

Diamond-Shaped Faces
Hairline more narrow than cheeks
Slightly pointed chin
"A curved or rounded brow shape will help make the widest part of the face look less wide, which balances out all the facial features," Baker says.
If your face is shaped like a diamond with stronger and wider cheekbones, soften down the strong features with a curved brow.

Having the right shape is definitely a given for good looks, but then how good is that going be if we don't groom our eyebrows well enough? The right thickness and shape make all the difference, and for that, the right grooming from the right person is a must.
Have a diamond face shape? Try a curved brow with an angled arch, which helps to lengthen the widest part of your face.

With Diamond-shaped faces, it is ideal to stay away from high arches as they can exaggerate face length. It is best to go for a flat brow shape to ensure flattering results.

Also known as a triangle-shaped face, those with a pear-shaped face have a defined jawline that tapers up to the hairline.

Brows that are too short or flat won't make the most of your natural beauty. Keeping your Eyebrows longer and arched will be the most flattering for you. In fact, it can actually make the lower half of your face appear narrower.