The eyebrows play a significant role in the aesthetics of the face. The shape, fullness, and symmetry of the brows all work together to highlight the eyes and frame the upper face. If you have thin or patchy eyebrows, there is a non-invasive treatment that can instantly improve the eyebrow area: microblading.
Microblading is a popular eyebrow enhancement technique that improves the shape, definition, and thickness of the brows. The microblading technology uses a specialized hand-held tool with a unique blade to deposit dye into the second dermal layer of the skin, creating great strokes that mimic the appearance of natural eyebrow hair. Rachael Bebe runs a Eyebrow tattoo salon in Mornington
Unless you've been chilling under a rock lately, you've probably heard of microblading, the new-ish, semi-permanent version of eyebrow tattoos. They're not your grandma's stamped-on brows; instead, the delicate, super-fine hair strokes look natural and realistic in a way that the first-gen versions never did. Microblading's recent popularity has spawned micro shading and micro feathering, two techniques that give you a different brow look depending on your preferences. Here's how they differ—and what that'll mean for you.
Why Should You Get Your Brows Done?
Eyebrows give a specific definition and dimension to the face while rounding up the entire makeup look.
In the last two years, bushy eyebrows have become a huge trend, and women worldwide started to prefer them over funky 60's thin eyebrows.
Unfortunately, not everyone is blessed with luscious brow hair, so sometimes, women turn to microblading or even brow tattooing.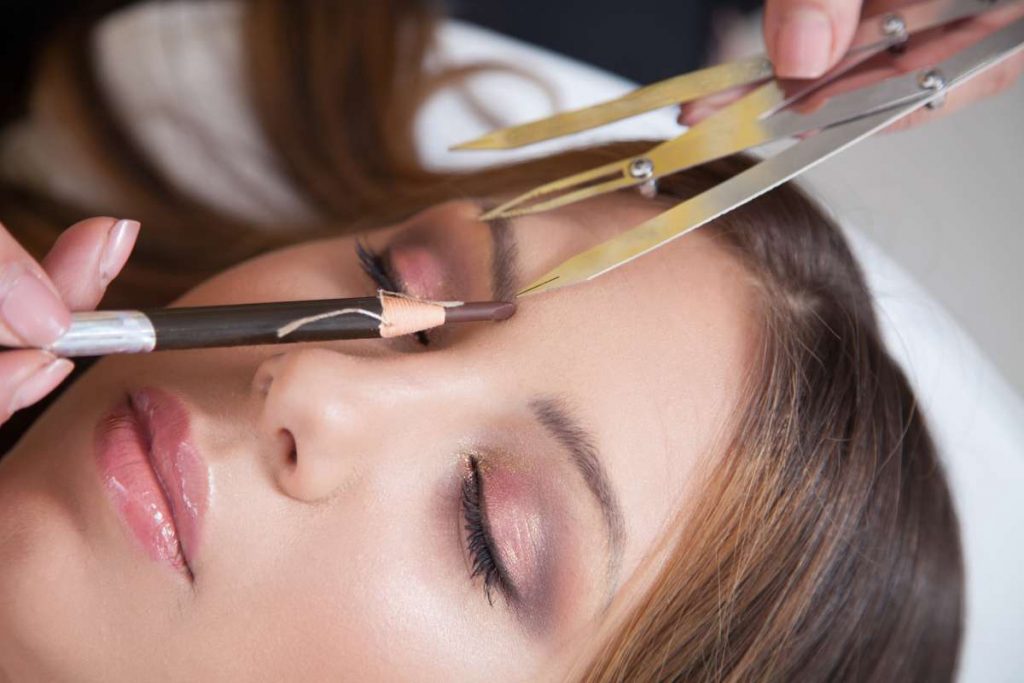 What Is Microblading?
This treatment is ideal for women who need thickness, definition, and newly shaped brows.
A professional does the process at a salon where the qualified staff uses needles on top of your skin.
Microblading is done with a sharp and unique blade tool that will transfer the colour in the second layer of your skin.
Microblading is a technique using a super-fine pen (technically, a bundle of 12 to 15 needles) to deposit pigment into the skin. The tip is so fine that it can create hair strokes that look legit. And the needles reach only into the superficial layers of the skin, which is what makes the method semi-permanent (versus permanent, like traditional cosmetic tattoos). Think of each stroke as a little paper-cut. (We know what you're wondering: Yes, it hurts, but your brow artist can numb the area first.) Compared to other techniques, "microblading gives a very natural look and better simulates hair," says Betsy Shuki, makeup artist and brow expert who offers Microblading eyebrow tattoo services at the office of NYC plastic surgeon Scott Wells, MD.
They will make a straight thin line across your eyebrow and will mimic the natural shape in a few moves.
A brow artist will hand draw every line, which won't bleed out over time.
Once done, the outcome will last you for 6-18 months. After that, you will have to get them touched-up.
Prices vary based on location and artist expertise but expect a quality job to run somewhere between $700 to $1,500. In the first few days, you might want to plan around your brows. "On the first day after microblading, clean your eyebrows with distilled water on cotton pad gently and apply aftercare cream every four hours," says Shuki. On the second day, repeat that three times. For the next five days, do this morning and night. Your brow area might be red and scabby, so try not to schedule big things (e.g., a huge job interview or engagement photos) for the first week or two. "Also, avoid going to the gym, any excess sweating around eyebrows will prevent pigment retention and can cause infection," adds Shuki.
What Is Brow Tattooing?
Brow tattooing is a lot like typical tattooing.
In this method, the esthetician will use needles and will create a lot of tapping motions to penetrate the skin.
This way, they will place ink onto the skin, and the outcome will become more permanent.
Brow tattooing is usually a good idea if you want to create fullness and thickness in the middle of your brow, but is not recommended for brow definition.
Also, tattooed eyebrows will last you for a lifetime (as a typical tattoo would).
There are three different textures that you can choose when it comes to brow tattooing, based on your desire.

Four key differences between microblading and eyebrow tattoos:
NATURAL-LOOKING OUTCOME
Microblading creates a more natural result compared to eyebrow tattooing, which results in brows that appear "drawn on" and flat. This is because the microblading technique creates individual hair-like strokes that are identical to the hair growth pattern of the surrounding eyebrow hair. An excellent microblading technician can make treated areas look like a more dense version of the natural brow hair.
A regular eyebrow Cosmetic tattoo service lasts a lifetime, but with microblading, ink is not placed as deep underneath the skin. This means that as your skin naturally cycles through, the ink eventually rises to the surface or moves around underneath the skin as to appear lighter. Over time, the ink will fade significantly compared to an eyebrow tattoo. Depending on your skin, it may eventually disappear. Microblading requires regular touchups.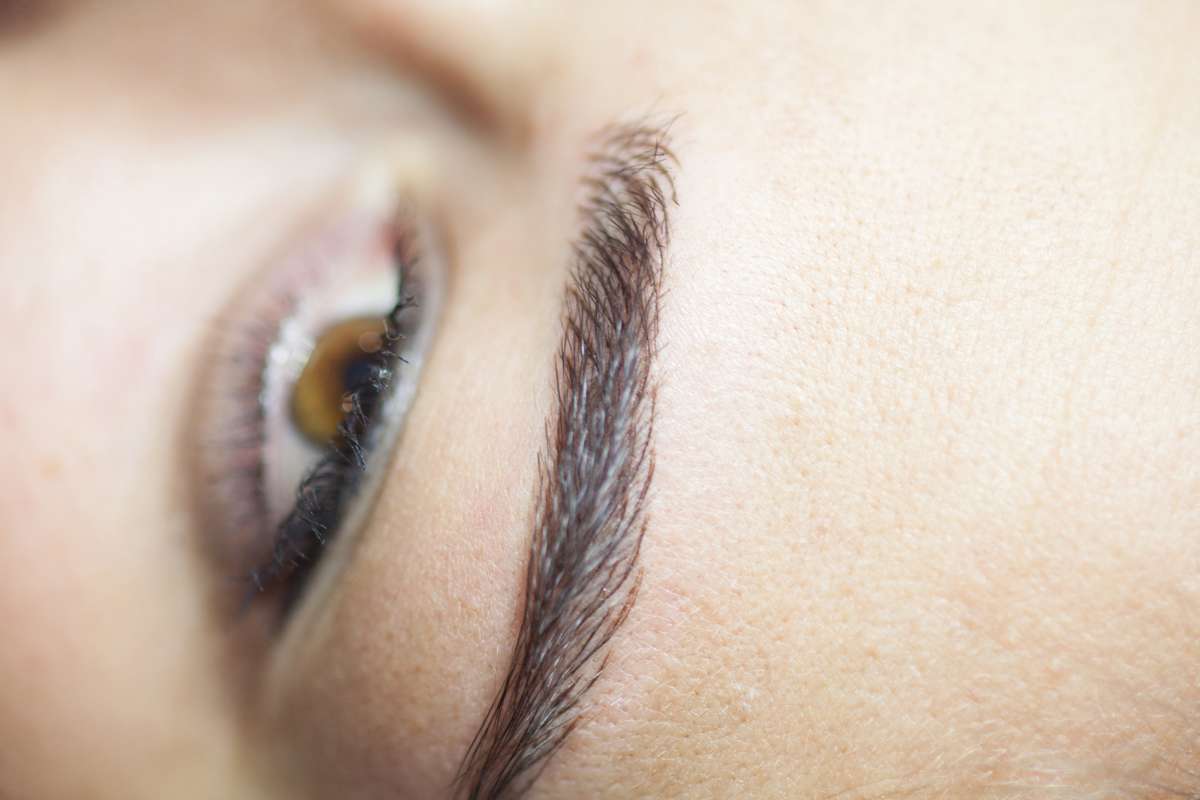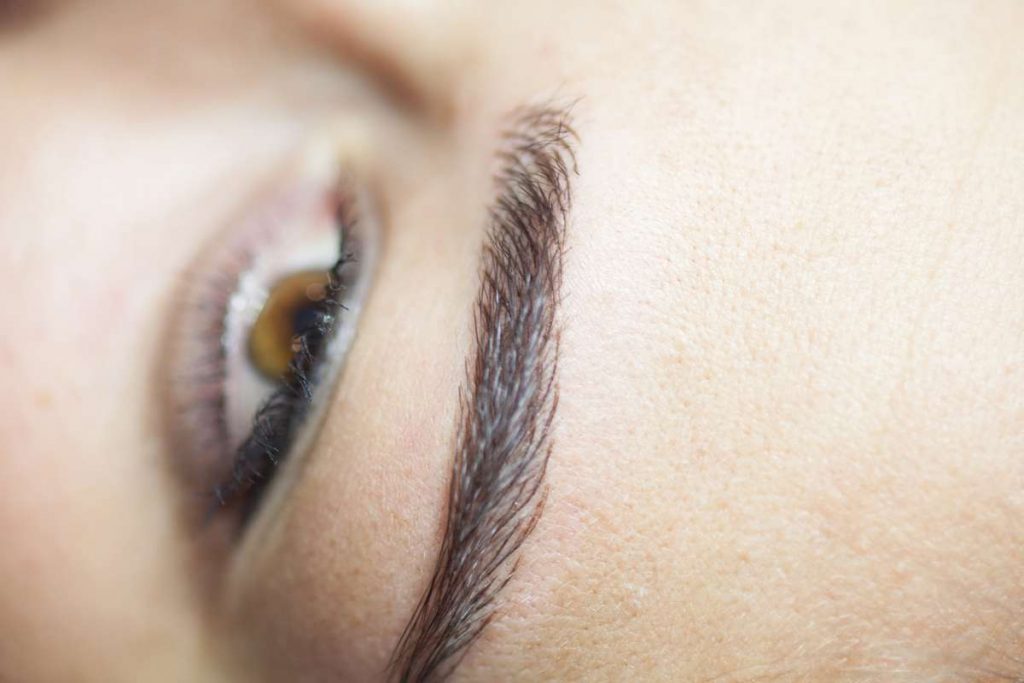 PIGMENT VS. INK
Tattoo ink is used for eyebrow tattooing, while microblading uses a specialized pigment. Ink differs greatly from pigment in the way it fades over time. As tattoo ink fades, it often develops a blue-green coloured tint, especially around the edges of the tattoo. This can leave people with some oddly coloured eyebrows that often look as though they were created with a Sharpie.
In contrast, microblading pigment is specifically designed to fade into a lighter version of the colour used, so the patient retains a natural appearance.
Microblading uses a completely different kind of ink than traditional tattooing. With microblading, blacks do not turn blue or brown. Even as the colour fades, it stays true to the original hue.
Rachael Bebe also performs Cosmetic lip tattoo services.
SEMI-PERMANENT VS. PERMANENT
Eyebrow tattoos are permanent. Once the ink is tattooed onto the skin, it is there for life (although undesirable fading of the ink, as mentioned above, is possible). This is very different from microblading, where the results typically last about six months to a year. Simple "touch up" treatments can be done annually if the microblading patient wishes to maintain their enhanced brow. The semi-permanent nature of microblading allows patients the ability to change the appearance of their brow as trends change.
PAIN
Getting a tattoo can be relatively painful, especially if they are placed in a sensitive area like the face. The microblading technique involves much less discomfort, especially if the brow area is numbed with lidocaine before treatment. Most patients describe the feeling of microblading to be similar to tweezing.
Every lady wants to get through this process pain-free. Although this sometimes is not possible (like in this case), you can still choose your preferred option.
During the microblading process, the esthetician will use a topical anesthetic over your brow, which will numb the pain.
A tattoo artist will do the same thing as well.
What Technique Is For You?
It is always the best to talk the process through with your technician, or the expert.
However, in most cases, women who have super sensitive skin shouldn't do any of these two options.
Also, women with thin or brittle skin might end up with traumas on their skin. They might end up with blotchy or smudged brows with possible scars.
Besides the possible injuries, it is also very important to set your budget and to know your preference.
Someone who loves dark and full brows, especially filled in the middle, will love the tattoed ones the most.
Women who crave natural and simple brows should go for microblading.
Price-wise, tattooed brows are anywhere from $300-500.
Microblading can range from $350 to as high as $800.
Microblading Vs Tattoo Eyebrows – Wrapping It Up
Whether you go for microblading or tattoo eyebrows is ultimately a personal decision. Still, hopefully, we've given you enough information in the guide above to make that decision a little bit easier.
Let us know below which one you went with. We'd love to hear from you.
While you're here, why not take a look at our articles on eyelash extension aftercare or powder brow treatment for more ideas.