So long pencil-thin 90s brows—bushy brows are back, thanks to celebs like Cara Delevingne, Emma Watson, Sofia Vergara, and Lily Collins. While those who hate plucking can rejoice in the tweezer-free trend, there's one tiny problem: Growing out your brows can be a total pain, especially if you're not naturally blessed with the fuller look.
Rachael Bebe runs a Semi permanent makeup salon near Melbourne
Microblading is a semi-permanent tattooing technique that creates hairlike strokes to fill in sparse or thinning brows. The practise aims to give you an effortless full eyebrow ― no need for expensive brow pencils or gels. Of course, this sounds great in theory.

For most people, merely using an eyebrow pencil to fill in those sparse areas can do the trick and create the illusion of thick eyebrows. But what if you don't want to spend the extra time getting ready in the morning? Or you wish to thick brows without the worry of them fading throughout the day—say, during your workout or at the beach?
Makeup treatment that places unique pigments under the top layer of your skin explains Renee Lee, CEO and master artist and trainer at Le Kitsuné, a brow studio in New York City. The result is tiny hairlike strokes that create natural and fuller-looking eyebrows.
However, there's a catch: Microblading comes with some healing time and a few risks. You've probably seen a few horror stories floating around the web—like this woman who was left with four eyebrows after her procedure.
But are stories like that really that common? Many people swear by microblading and love the results, so we went to the experts to find out exactly how it's done, how much it costs, the risks and downtime, and everything else you should know before you try it for yourself.
Have A Look At Rach's Eyebrow feathering service Services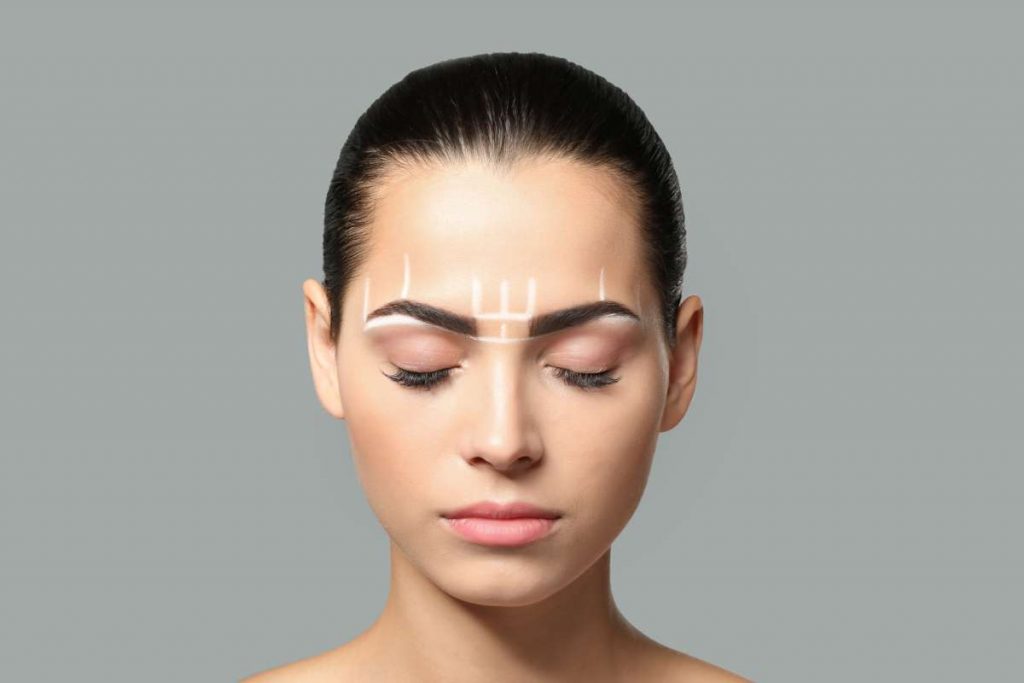 We've seen lots of customers find themselves the victim of cheap services – which often means affordable quality. On the other hand, we've also seen customers spending fortunes on treatments – and we mean FORTUNES. Either way, it is good to know how much the market usually pays for high-quality, semi-permanent eyebrow services. Without knowing, you could seriously regret it.
Relax! We're here to give you some clear advice.
Before we go any further – please be aware that everything we say in this post is intended as impartial, free advice & entirely unbiased. We are here to educate our followers on how to stay 100% successful all the time.
We don't believe in twisting the truth or lying to our friends at Model Standards – and we promise that we will always give you the correct information & advice, even if that means we don't get your business.
Now. Enough of the boring talk. Back to the beauty bits.
We're going to keep this short and simple. Hopefully, whether you're choosing to get your treatment from Model Standards, or anybody else, this post should help you make a great, safe, economic decision.

The first thing you should know is that ALL semi-permanent eyebrow services should only be completed by professional eyebrow technicians that have been trained by an official training provider, who has been accredited by an official governing body in the beauty industry.
For example, Kirsty, our salon director, was trained at Dermace Training. Derma is a UK training provider that has been accredited by BABTAC, HABIA & VTVC – which are all governing bodies in the UK with HUGE authority.
Before you go ahead with any permanent eyebrow treatment (and any permanent makeup/advanced cosmetics treatments for that matter), you should be ensuring that your brow technician is fully certified to be playing with your face. If not, they could cause severe damage, both aesthetically and physiologically. Do a quick check and make sure that you're in the hands of a professional.
Now, moving on to pricing. It isn't very easy to judge the market, and prices do move up and down every so often. So don't quote us on any of these prices – this is just a guideline.

How much does microblading cost?
The cost varies depending on your location and the experience of the artist, but can often go as high as $1,000 for the first treatment.
An Eyeliner tattoo service doesn't come cheap. In the States, it can cost several hundred dollars. The actual procedure could cost anywhere from $300 to $500, but it doesn't stop there. Follow-up appointments could cost you a further $100 to $150.
You see, even though eyebrow tattoos are considered a form of permanent makeup, the ink fades over time.
You'll need a touch-up a few weeks after the procedure, and then follow-up appointments within the first year or two. If you're interested in getting your eyebrows inked in, it's important to understand what costs are included and which ones aren't. Some "browologists" may include a complimentary touch-up and consultation, but others might not. You'll also want to know exactly how much the follow-up appointments will cost and how often you should book them.
Plus, it's important to understand what the procedure entails and what you need to do to maintain your bewitching brows. You may need to keep your eyebrows dry for a whole week, according to an Allure article about eyebrow tattoos. That means not washing your face and avoid getting them wet in the shower so you can maintain the pigment. To help the tattoo heal, you may also need to apply ointment to keep your brows healthy and intact.
Eyebrow pencils, on the other hand, are a lot more affordable. They typically range from $1.99 to $7.99. If you use a pencil every day, you may need a few pencils each year, but you're not likely to spend more than $40 each year on your brow budget if you opt for manually filling in your eyebrows.
Permanent makeup typically costs $50 to $800 per procedure, depending on the type of makeup, the body part and the number of visits required.
A permanent beauty mark generally costs $50 to $150. For example, the Permanent Makeup Clinic in Virginia charges $50 for a beauty mark, and SD Permanent makeup[1] in San Diego, California, charges $100. The Triad Permanent Cosmetic Clinic in North Carolina charges $150.
Permanent eyebrows, which usually require two visits, usually cost $400 to $600. For example, the Permanent Makeup Clinic charges $400 for eyebrows, and SD Permanent makeup charges $400 to $450. The Triad Permanent Cosmetic Clinic charges $595.
Permanent eyeliner usually costs $200 to $400 for just upper or just lower eyeliner, or $400 to $600 for upper and lower. For example, the Permanent Makeup Clinic charges $250 for upper or lower and $450 for both. The Triad Permanent Cosmetic Clinic charges $395 for upper or smaller and $595 for both.
A full lip colour with liner, which typically requires two to three visits, usually costs $600 to $800. For example, the Permanent Makeup Clinic charges $600, the Triad Permanent Cosmetic Clinic charges $625, and SD Permanent Makeup charges $700.
Permanent makeup is considered a cosmetic procedure, so it generally is not covered by health insurance.
Final Thoughts on the Cost of Eyebrow Tattoos
Pencilling in your eyebrows by hand is definitely the cheaper option here, but some people swear by Eyebrow tattoos. While the procedure can cost you more, it can save you time and have your eyebrows looking good without worry.
If you do opt for eyebrow tattoos, it's important to start budgeting for it now. Do your research on licensed professionals who can perform the procedure.

Ask your friends who have tried microblading or even your dermatologist for recommendations. In the end, you'll have to weigh the pros and cons to decide if the result will be worth it for you.