You already trim your facial hair or beard regularly, but what about your brows? Eyebrows are one of the essential features of your face, so you should keep them looking their best. Therefore, making trimming and tidying part of your routine is a no-brainer. After all, wild, bushy eyebrows flatter no man. By taking a small amount of time to tame your brows, you'll be able to open up your eye area for a more handsome and youthful appearance. All you need to do is find the right hair removal method for you, and you'll soon have the perfect men's eyebrow shape.
Men need regular eyebrow maintenance, just like women do. Yes, you made it the first 20 years or so of your life without needing to do anything about your brows—but things change.
As men get older, their eyebrows require more work to keep them neat and tidy. It doesn't matter whether you have big and bushy eyebrows or scraggly ones; every man can benefit from grooming their brows regularly.Know more about our microblading services. 
If your eyes are the windows to your soul, then your eyebrows are the curtains. When they're right, they help accentuate your face and make your eyes look that much more magnetic. When they're bad, they're distracting. Men's eyebrows tend to be fuller and hairier than women's brows—and lucky for us, bushy brows are on-trend. But even if you're not in the market to pump up your brows, you still might need to maintain them.
Bushy-ness comes with its own set of issues. Eyebrow hairs tend to grow at different lengths and can get unruly, and errant hairs can make the shape of brows look scraggly, and don't even get us started on the unibrow problem. Don't run to the waxing salon yet (we believe most men don't need to wax their brows).
A man with clean-shaped brows is considered to be attractive and easy on the eyes. Typically, they understand the importance of grooming men's eyebrows because having bushy and bulky eyebrows will make you self-conscious of how you look.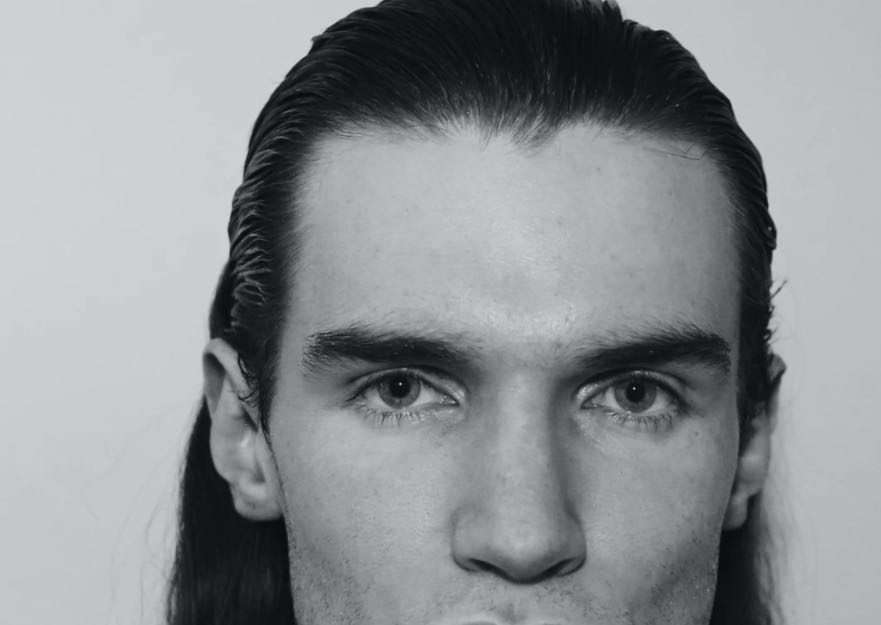 We know it'll be a hustle to tame those manly brows, so we've summed up a guide with the essential eyebrow shaping tools to help you out in properly manscaping your eyebrows for that extra confidence boost. 
Hey fellas, we know we expect a lot from you when it comes to style. Whether we're complaining about the wrinkles in your button-down shirt or the awkward fit of your shorts, we hope you interpret our "nagging" as caring. And we have yet another bone to pick with you: eyebrow grooming.
Your eyebrows are one of the first things we notice, besides that amazing smile, of course. MAC Cosmetics' director of makeup artistry Romero Jennings said it best: "Brows are really personal. Brows really give you expression. Brows can make you look strong or weak or powerful or not. A brow will give you approachability. If it's too strong or severe, someone will pass you by."
To help your brows look their best and reflect your personality, we asked Jennings for a guide to men's eyebrow grooming. Our exclusive range of microblading services  will help you in eyebrow microblading, feathering or hair stroke eyebrow tattooing procedures. 
Types Of Men's Eyebrows
Not all men's eyebrows look the same even when you think they look alike. As we said, they're brothers, not twins. Aside from that, there are different types of eyebrows, and this depends if your eyebrows are bushy, scraggly or is in the form of a unibrow. Below are the different types of men's eyebrows to help you determine. 
1. Thick/Bushy brows
You would know if you have bushy brows if you notice that your eyebrows have a dense amount of hair. You can see that hairs are thick, long and slightly fuzzy. Men with eyebrows like this require a bit of maintenance to keep the desired shape and arc. 
2. Short eyebrows
Having short eyebrows means that the length of your eyebrow hair extends right above the outer corner of your eye and ends somewhere in the inner corner. 
3. Long eyebrows
For men with long eyebrows, it would look thin with wonderful hairs. The length of your eyebrows would extend from above the inner corner of your eye and would extend beyond the outer corner of your eye. 
 4. Straight eyebrows
As simple as it is. If the shape of your eyebrows forms in a straight line with no arches or curves, then it is considered as a straight eyebrow. This is most common among Asian men who find to prefer having consecutive eyebrows. 
5. Feminine/Arched Eyebrows
This type of eyebrows has an arch shape just above the outer corner of the eye. The eyebrow's tail then extends close to the corner.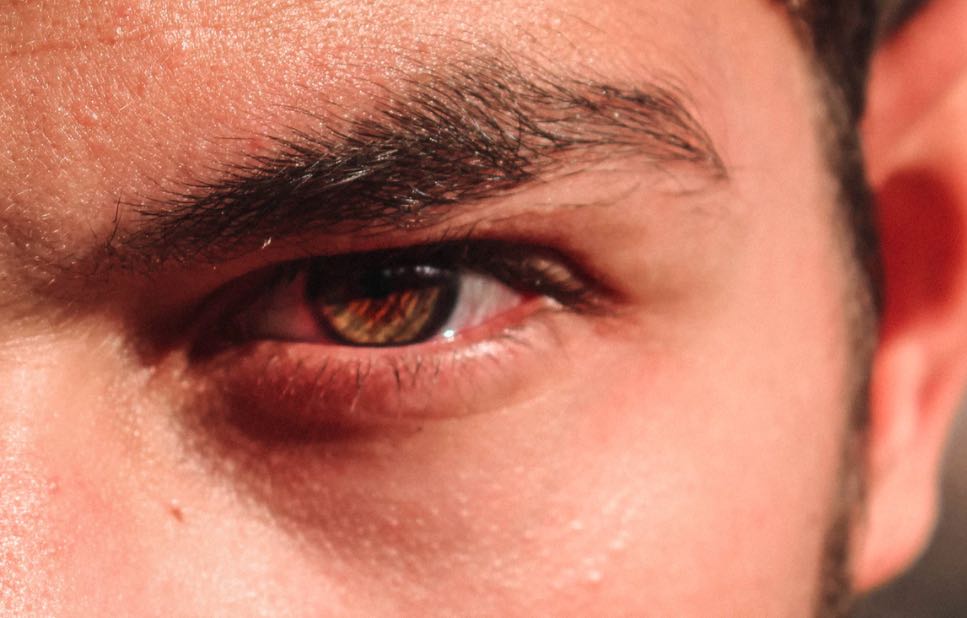 Why is it important for men to groom eyebrows?
You take the time to trim your facial hair at least once a week, and you make sure to get a haircut at least once a month. Truth is your eyebrows grow, and it deserves a bit of maintenance too.Check out microblading page which has everything you might need near you.
Men's eyebrows are an important facial feature that requires grooming every once in a while. Although they are not symmetrical to one another, think of your eyebrows as brothers that need undivided treatment and attention. Keeping your eyebrows in shape will not only make you look clean and neat, but it opens more around the eye area for a youthful semblance. 
Will my eyebrows grow back after grooming?
Of course, they will! You'll not be removing the hairs for good. You're just trimming the excessive hair to keep your eyebrows looking good. Although there are various ways to groom men's eyebrows, not everything works for everyone. Some eyebrows need aftercare products and even those that require professional treatments to tame those irritated skin.  
Are there shops where men's eyebrows are groomed?
Yes, there are. Whether you're a beginner who doesn't dare to groom your eyebrows or those who prefer to seek professional help, there are plenty of grooming salons that cater to your grooming needs. Those shops can range from a barbershop to a waxing salon.
Why Do Men Need To Groom Their Eyebrows? 
We'll get straight to the point: Bad eyebrows can hurt your appearance. Out-of-control eyebrows that are verging upon a unibrow are never a good look on a man.
On the same level are the thinning eyebrows you often see on older gentlemen. Apart from fine lines and wrinkles around the eyes, there is no bigger indicator of a man's true age than his eyebrows.
For men in their 20s and early 30s, eyebrow maintenance usually means keeping things neat and tidy. Some young men will need a few simple plucking of hairs, while others will need more work.
Men in their late 30s and above will need to be extra careful about plucking their thinning eyebrow hairs. Fortunately, there are eyebrow shaping solutions which can make eyebrows appear fuller without looking unnatural.
Whether you're trying to score a date, land a promotion or feel more confident, being proactive about your eyebrow grooming regimen is essential. Well-shaped brows may not guarantee you a hot date or new promotion, but numerous studies have shown that looks do matter in how successful we are (see claim: "…This effect is moderated by male physical attractiveness…")
How to Trim Men's Eyebrows
Trimming your brows should be a regular part of your grooming. As you age, your eyebrows naturally grow and become bushier. As such, you are establishing a routine to keep them in check and under control is ideal. Of course, you don't want to trim your brows too much or accidentally alter their shape, so it's important to know how to groom them properly. Achieving clean and flattering brows that are even in length, clearly divided, and mostly symmetrical can be more challenging than it seems. However, by following a proven process, you can quickly become an expert at achieving awesome eyebrows.
Men's Eyebrow Grooming Options
As with all body hair, there are several different grooming options for your brows. Which one you select will depend on several factors, including your lifestyle and desired results. Whether you choose to pluck your eyebrows with tweezers or have them threaded or waxed will be a personal decision that depends on your preferences. To find the one that's right for you, consider your natural brows, how long you want the results to last, your tolerance for discomfort, how much money you're willing to spend, and how defined you want your brows to be. One option you shouldn't consider is shaving. As shaving will cut the hairs off, it will result in blunt, rough ends and brows that quickly regrow.
Men's Eyebrows Trimming
Trimming the longer hairs of your brows is a great way to keep them looking neat and your face appearing handsome. To trim your eyebrows, you can either use scissors or an electric trimmer. To use scissors:
Select a pair that is straight with a short blade and designed for hair, such as moustache scissors.

Brush your brows up using a comb and trim any hairs that are longer than the rest. If you have very bushy eyebrows and want to thin them out as you trim, you can consider using a trimmer, but be cautious.

Select a moustache or beard trimmer or invest in one specially designed for brows and be careful as you cut.
Men's Eyebrow Waxing
If you don't want to groom your brows yourself, having an expert do it can be an excellent alternative. Waxing is a standard method for hair removal and can be useful for eyebrows. The method, which pulls out multiple hairs at a time, can provide clean, neatly defined and long-lasting results. How long exactly the results will last depends on your natural hair growth but can be anywhere between a couple of weeks to a couple of months. Waxing is particularly ideal for gents who have a lot of hair to clear, such as those with thick growth between the two brows. Of course, obtaining awesome eyebrows will require visiting an experienced technician. Although home waxing kits are available, they aren't usually the best option. As it's easy to make major mistakes with wax, you want to be sure that you're in good hands.Know more about our microblading services. 
Men's Eyebrow Threading
Although eyebrow threading may sound confusing and daunting, it's a surprisingly simple way to remove unwanted hair from a sensitive area. The traditional method works by using small, twisted cotton threads to catch and pull out hairs in a smooth, straight line. This process allows for more control and precision than waxing and is usually less painful. Of course, it also requires visiting a professional for the best results, and prices will vary depending on where you go for treatment. As such, this method is ideal for gents who prefer a particular grooming routine for which they don't mind leaving the house.
Eyebrow Grooming Guide In Easy Steps
Do get recommendations for a groomer. The most important thing is to ask a guy with really great brows for a reference on where to go, not a woman. "In many cases, I feel like a guy is going to a place that his girl goes because it's now acceptable to go and get a pedicure," said Jennings. "Then someone says, 'Hey, let me do your brows. Let me arch them!' I think it's great, but at the same time they kill it when these guys have these amazing thick brows, and all they may need is a little bit of a cleanup.

"Bradley Cooper has a masculine face and always has a beard. Seeing great brows like his can make a guy look like he has a great head of hair," said Jennings.

Don't wax. Do tweeze. According to Jennings, traditional tweezing is best because it allows you to see the progression. He added, "Sometimes guys go in and get their brows waxed, and there is this clean, blocked off, square shape. And because their hair is so dense and often dark, it looks draw-on. [WaxingWaxing] makes it obvious that it's been done."

Do take a step back from the mirror. When you go into the salon, Jennings recommends that men request to have their brows cleaned up a bit underneath. After that, take a second look in the mirror, then you can trim. "Once the shape is there, and you've gone back to your groomer a few times, they can make sure it's tailored for your face shape and brow hairs," he said.

Don't touch your unibrow… right away. Jennings believes that addressing unibrows is age-specific. "If you're 20 years old and you have that, it can be hot on a guy. If you're 60, everyone thinks that you're lazy. And if they see that in the middle of your brow, they're thinking, 'This mature gentleman probably has hair growing out of his ears also.' Depending on your age, you might want to address it as you're getting older."

"When you think of someone like Jack Black, who has a little bit of a unibrow and an adorable face, a unibrow works on him," said Jennings. "He has straggly hairs in the middle, but he has very good brows. There should be some masculinity left."

Do invest in a really good brow gel. MAC Brow Set is clear, guy-friendly and foolproof. "You can't make a mistake, and it's a great way to keep your brows going in one direction," said Jennings. "For a guy to use a pencil, it's going to be extreme." If a guy has salt and pepper hair, he can get the Brow Set gel in a tinted shade to conceal the grey brow hairs.

Tip: Take a white tissue, pull the tube off the brow set gel and apply the product onto the brush wand that's attached. Then brush it into your brows going upwards so that they look masculine and spiky at the same time.

Don't forget to bring down the shine. After getting your brows groomed, both men and women are left with super shiny skin. One way to immediately fix this is to apply a mattifying gel-like MAC Prep + Prime Skin Refined Zone between the brows. "It also comes in a guy-friendly black tube and is something I use every day to control shine in general," said Jennings. "You place the product on your finger, wipe it on, and you're done."
Worthy Note You Need Before Eyebrows Grooming
Remember, it's important to check-on your brows from time to time because you wouldn't want bad eyebrows getting in the way.Check out our range of microblading services to help with your problems. 
Whether you're merely cleaning out stray hairs or shaping your eyebrows to be good as new aftercare is also essential in the grooming process, you'll be able to avoid ingrown hairs and skin irritations with proper eyebrow aftercare products. If you're not feeling confident to shape your eyebrows on your own, you can always ask your barber or go to the nearest eyebrow shop near you.