Add a header to begin generating the table of contents
How often do you pluck your brows? Would you like to find a solution to swiftly and naturally fill in your eyebrows even on the days when you have a lot going on in the morning? Your brows frame your face like v-shaped curtains. This is because your eyes are the window that leads to your soul. Therefore, it's essential that you do not procrastinate in completing them and that you give them the attention and care that they merit. Thanks to makeup artist and brow guru Cyndle Komarovski, you now have 11 simple ways to take your brows from "brow" to "br-WOW," allowing you to properly fill in, create a realistic-looking tail, feather and among all the other techniques, taking you from brow to br-WOW.
Some people have very thin eyebrows, some have thick ones, and still others have none at all. You are able to tidy up your brows in a method that will make them look completely natural regardless of their current state. To accomplish this, you will need to fill in your eyebrows using the appropriate methods, tools, and colours. You could end up with an unusual brow shape if you have a subpar eyebrow wax, if you overdo it with the tweezers at home, or if you try to thin out your brows.
However, if you already have a fantastic form and you want to enhance your look, numerous strokes of colour can bring out your eyes. This is a technique known as highlighting. Light brows have a tendency to fade away, especially when wearing a full face of makeup; to prevent this, add some colour to them so that they stand out more clearly. Makeup products like pencils, powders, and mousses make it simple to cover up bald spots and places with light coverage.
It's not true that the only people who can have thick brows are those who were born with them naturally. Especially in the case where your brows have been over-tweezed and there is no time for regrowth, filling in the gaps with pencils and powders can do wonders for your appearance. Watch as Julie Schott, the beauty editor for ELLE, fills in and defines her brows with the help of some straightforward advice from makeup artist Nico Guilds.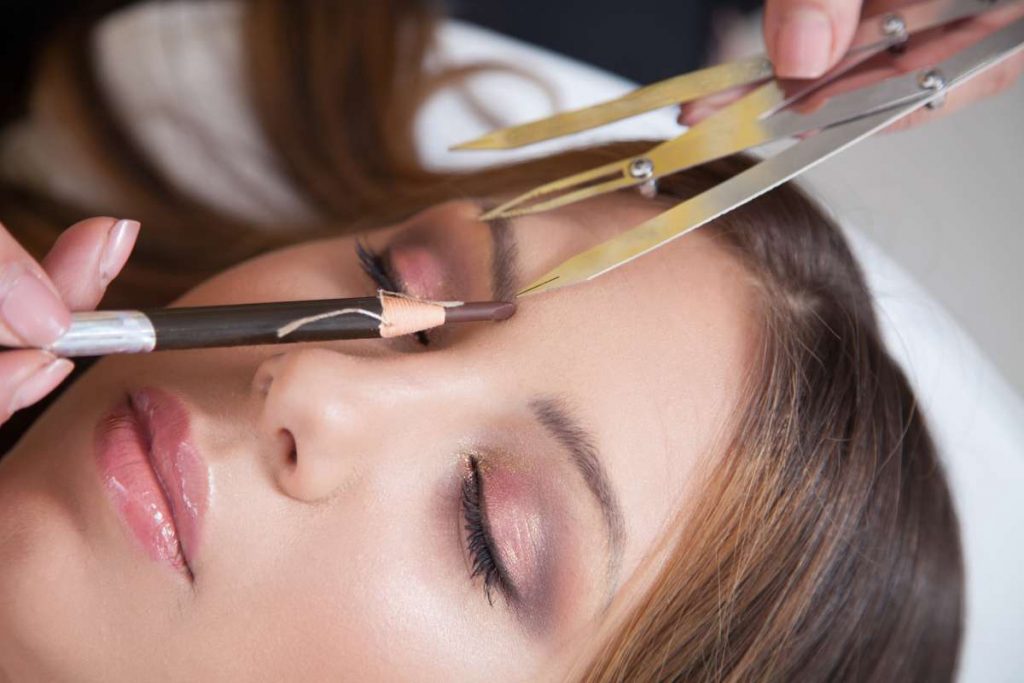 How to Naturally Fill Eyebrows Quickly?
Step 1
Do you take an eternity to groom your brows? Would you like a quick and natural technique to fill in your brows on those hectic mornings? Listen, I tried to style my brows like my favourite YouTube beauty experts. Yes, spending time on them on the weekend is not an issue. But since I have to be at work by 8 A.M., I don't want to spend all that time in the morning. I would rather have them completed quickly and naturally.
Fortunately, I eventually found a quick and simple method to naturally fill in my brows on those hectic mornings! There are numerous varieties of brow products available, including pencils, powders, and pomades. However, I favour using a brow powder for a quick, simple, and natural-looking brow.
I believe that brow powder is the most user-friendly and forgiving makeup product. Although there are many, I prefer using the Anastasia Beverly Hills Brow powder. Simply choose the one that matches your brows' colour the best. Rimmel Brow This Way Sculpting Kit, Dark Brown, 0.04 Ounce, NYX Eyebrow Cake Powder, Dark Brown/Brown, and Anastasia Beverly Hills' Brow Powder Duo in Dark Brown
You'll also require an angular eyebrow brush. Many eyebrow brushes, including this one, have a spoolie on the other end. If yours doesn't, though, you can use a fresh mascara wand (which is what I use). Angled brow brush and spoon from Keshima's Duo Eyebrow Brush Disposable eyelash brush wands in the shape of an angle by KOOBA Makeup.
Choose a colour that is one or two shades lighter than the natural hue of your brows if you have dark hair. On the other hand, you might choose a tone that is a half to one shade darker if you have light hair and are deepening your brows.
The well-liked Japonesque Eyebrow Kit, which includes all the tools required to define your eyebrows, is a good option for beginners. If buying items separately, think about if an eyebrow powder, pencil, or mousse will work best for you. It will take some practise when you're first starting out to figure out which one suits your brows the best and how to apply the product correctly for the greatest results:
Brush the hairs on your brows downward using the spoolie or a fresh mascara wand. For this, you need every brow hair to be down. My brow hairs have all been combed down. You will use your brow powder to fill up this region. To determine the optimal starting point for your brows, run a brush up the side of your nose.
Use an angled brow brush, often referred to as a slanted liner brush, to brush your brows upward before filling them in. Spoolie brushes are another option, however they are typically used to apply mascara. The spiralled bristles of a spoolie, on the other hand, can sculpt brows and mix in eyebrow filler. Once you've filled in your brows, you may brush them upward once more to shape any stray hairs and mix in the colour.
No matter if it's a pencil, like Revitalash Hi-Def Brow Pencil, or powder, like Anastasia Beverly Hills Brow Powder Duo, don't fill in your brows with a single, heavy-handed stroke. You should apply the pencil (or an angled brush dipped in brow powder—you select the poison, remember?) in the direction your hair grows using small flicking motions to achieve the desired tiny hair-like strokes.
When brows are fully grown out, "people occasionally try to fill them in, which is incredibly challenging, even for me, because you don't have that guideline," adds Soto. Getting your brows waxed or threaded can make the entire filling process lot simpler—and quicker—if it has been a while since you had them maintained because the form will be visible. The one exception: Once the product is applied to the brow, it is actually simpler to see which stray hairs need to be removed if there are only a few. So, you won't unintentionally remove a hair that contributes to the general form of the brow.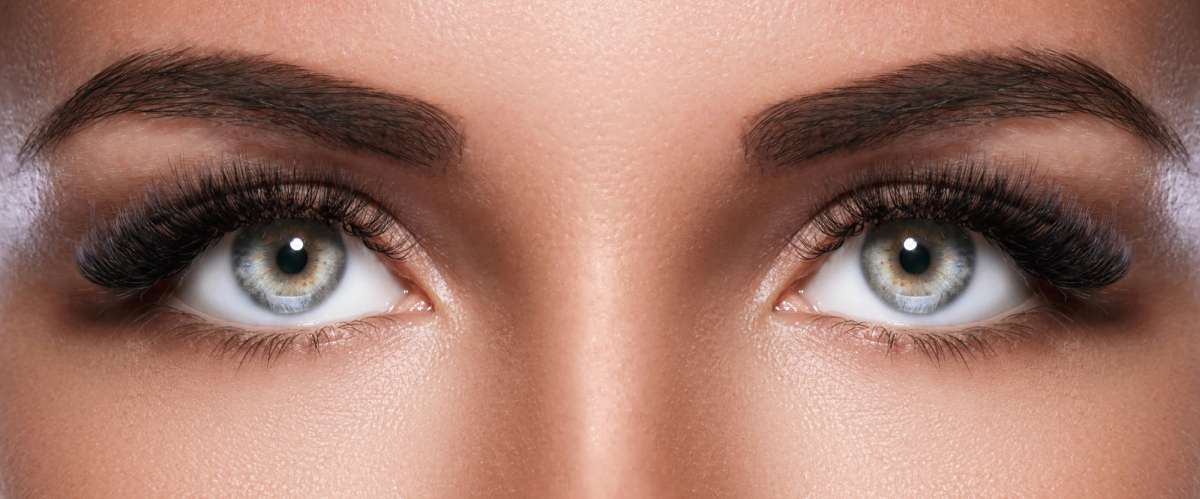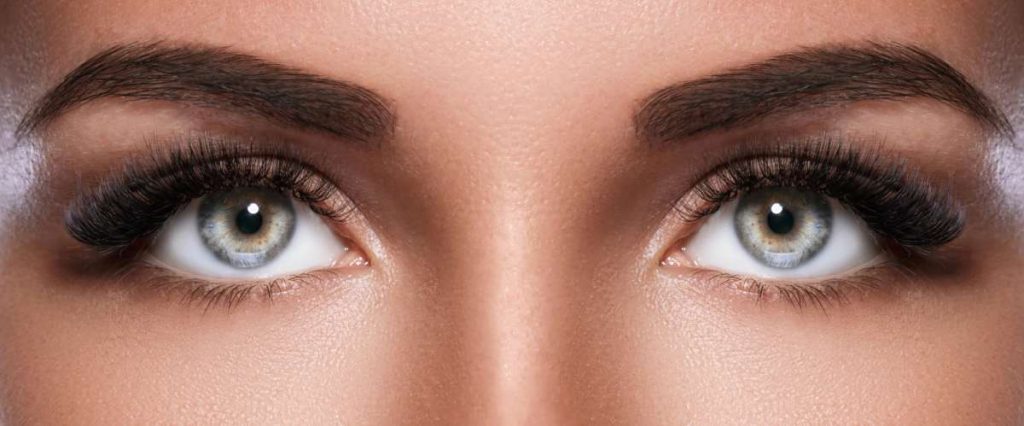 Step 2
To determine where your brows should ideally stop, slant the brush from the outside of your nose to the outside corner of your eye. According to Guilis, the outside end of the eye should be at a 45-degree angle with the point of the brow. Fill in the sparse area of your brow by picking up some brow powder with your brush. I enjoy going with the hair's natural direction.
When you're through filling them in, your brows should resemble this. Another approach to make your brows appear "done" is to fill them in with the incorrect colour. Finding it difficult to choose the right colour? Filling in your brows should be done using two distinct tones. To give your brows a natural dimension, for instance, if you have red hair, use a taupe pencil first, followed by an auburn pencil. The "Light Blonde" to "Dark Brown" Maybelline New York Brow Ultra Slim Defining Eyebrow Pencil is a good option. 
Step 3
Use a spoolie brush to groom your brows. According to Guilis, this enables you to "see the shape you like and to see where they are uneven."
Make sure you use an eyebrow shaping technique that doesn't look overly artificial or dramatic. The basic goal is to give the image some shape by applying delicate, hair-like strokes. Make sure your brows are not too sharp or squared off in the front. Additionally, you don't want to overextend your eyebrow's tail because it makes your face look more slack. Finally, concentrate on a straightforward arch that is neither very pronounced nor excessively sharp.
After you've finished filling in that area, use the spoolie to sweep the hairs on your eyebrows upward and into position. Voila! Usually, that will be sufficient, but if you see any spots that require more powder now that the brows are in place, go ahead and fill them in. Because I couldn't find my other powder, I had to use one that was a little too warm for my brows. However, it will blend in much better with your natural brows if you use the right shade.
One of the most crucial elements to making arches look natural is to do this. By drawing a line (at an angle) under your eyebrow at its beginning using a brow pencil, you can easily fill in your brows while also giving them that crisp yet still soft beginning. Use a spoolie brush to disperse the line up into your brow. However, you must keep in mind to fully integrate it or else it will be obvious.
Step 4
Using a pencil, delicately fill in any places that are lacking hair by drawing dash-like strokes in a manner similar to your natural hairs. "Choose the colour that best fits your brows and fill in really lightly, so that it's hardly there," advises Guilis. "It's better to have it look like it's not really there."
Check to see that you have a mirror. Use a light hand and steer clear of utilising an excessive amount of product, regardless of the strategy that you select. Also, avoid applying excessive force when pressing on the skin. The process of adding colour is almost always simpler than the process of removing it. With the help of this type of fine-tuning, you will be able to keep track of your product and ensure that you do not accidentally overdo it. When you're shaping your brows, it's helpful to take a step back and examine them in the mirror from a farther distance. This will help you in determining whether or not they have a visually balanced and natural appearance.
If you find that the colour you picked is too dark or the wrong tone, it will appear as if you painted on false eyebrows, don't be afraid to ask your salesman for testers. If you find that the colour you chose is too dark or the wrong tone, it will look as if you painted on artificial eyebrows. When you look at the product in its tube or in the colour that is printed on the packaging, it can be difficult to imagine how it would look when applied to your brow hair and on your face.
Step 5
You can further define the form of your brows by applying pressed powder in a colour that is comparable to their natural shade with an angled brush. According to Guilis, "the objective is to actually have the most even brows; however, you should strive not to overfill in the interior corners of the brows or make the endpoints too harsh." Maintain control of the hair towards the end of your brow.
Extending longer your brows can make your face look drooping and gloomy. You want to make sure that your eyebrows stop at a point that continues to raise your face forwards and outward, as this is the effect you want to have naturally. Put a brow pencil in a diagonal position at your nostrils and align it with the side of your eye. This will give you an accurate measurement of where the end of your brow should be. The point at which the pencil touches your brow bone is the point at which the tail of your eyebrow should finish (or can be stretched to) without seeming to be false.
Step 6
Repeat passing the spoolie through your brows with the intention of blending out the colour and reducing the appearance in any of the harsh lines. If you map out the form of your brow with a pencil and then don't diffuse it, it might be an absolute dead giveaway that they are drawn on. A quick solution? Whether you are using a pencil, an angled brush topped with brow mascara, or a brow powder, you should create your form by using tiny, hair-like strokes. After you have created your shape, you should use a spoolie to smooth out any sharp lines by making subtle back and forth motions.
Step 7
As you are aware, unruly brows that have been brushed up are currently trendy (thanks to Glossier for making this a thing), but I'm not referring to that type of appearance here. I'm referring to brows that haven't been shaped in any way, which, with the help of some grooming and shaping, are capable of giving your face a lot more definition and structure. You don't have time to visit a brow specialist, do you? For flawless arches, use your natural brow shape (the area where the majority of your brow hair is located, which is where your shape lies) and tweeze any strays that fall outside of that shape with these adorable Tweezerman tweezers. Applying a coloured gel to the brows and combing it through them can help to finish the look and keep the hairs in place.
Step 8
Use a brush with a fluffy tip to pick up some translucent powder and go around the outside of the brows drawing a line. Guilis notes that this gives the appearance that the edges have been sharpened and cleaned up. When done incorrectly, outlining your eyebrows with highlighter can cast an unflatteringly bright spotlight on your arches. Choose a lighter concealer to brighten the area around your brows. Fenty Beauty by Rihanna Pro Filt' r Instant Retouch Concealer is available in all skin tones.
After
Even without additional eye makeup, having brows that are perfectly defined can serve to frame the rest of your face and draw attention to your eyes. Get a firm brush with an acute angle if you're going to be utilising powder. When applying the product to your eyebrows and defining their shape, the brush's coarse bristles are an excellent tool for maintaining control. When applying the powder, do so at an angle, moving in the direction that your hair is developing.
Those who choose to use a pencil will discover that it is an excellent tool for completing areas that are lacking detail. Perform their feat of magic by holding the pencil softly and sketching hair strokes in the parts that are underdeveloped. If the lines are too harsh, you can also use a brush with a stiff angle to blend them out.
You can hide grey brows with mousse, rapidly intensify the colour of your hair, and get some control over your hair's texture when you use mousse. Simply apply it to your brows in the same way that you would apply mascara to your lashes. However, you should try to avoid applying several layers to your brows.
You can prevent your eyebrow makeup from smearing by applying brow wax, which you can do whether you're using powder or a pencil. However, mousse will inevitably get dry on its own. Even a quality product such as Blinc Eyebrow Mousse will not shed its particles. If you find that your eyebrows are becoming thinner as a result of factors such as stress, ageing, or thyroid problems, you may want to experiment with an eyebrow revitalizer such as Talika Lipocils, which can help stimulate growth.
It's simple to give the eye region a lift by applying a highlighter just below the brow arch, but if you choose the wrong shade or formulation, it might draw attention away from your eyebrows and make them look less interesting. "Under-brow highlight must be unobtrusive.,"Mally Roncal founded Mally Beauty, tells SELF. "If you're going to highlight underneath the brow, it needs to be a gentle highlight." "If you want to highlight your features with concealer, the product you choose can't be too white. A good rule of thumb for choosing a concealer is to choose one that is one shade lighter than your natural skin tone. You don't want the highlight on your cheekbones, especially if you're going for a dramatic look, to compete with the highlight on your brow bone."
Conclusion
The website Cyndle Komarovski.com provides eleven easy ways to transform your brows from "brow" to "br-WOW," enabling you to fill in, create a realistic-looking tail or feather, and perform other techniques. Watch as beauty editor Julie Schott gets her brows filled in and defined with the help of some simple instructions from makeup artist Nico Guilds. There is a plethora of variety in the brow products that may be purchased. When I want my brows to seem natural while still being quick to do, I prefer to use brow powder. The Keshima Duo Eyebrow Brush includes an angled brow brush as well as a spoon.
KOOBA Makeup's reusable and disposable eyelash brush wands are designed in the shape of an angle. According to Guilis, the extremity of your nose that is closest to the outside of your face should form an angle of 45 degrees with the highest point of your brow and the most outer corner of your eye. Make sure that the method you employ to shape your eyebrows does not give the appearance of being extremely artificial or dramatic. The fundamental objective is to provide the image with some form by applying fine strokes that resemble hair. To give your brows a natural dimension, for example, use a taupe pencil first, then an auburn pencil thereafter. This will give your brows a natural look.
If the colour you choose for your brows is either too dark or the wrong tone, it will appear as if you painted on fake eyebrows. This is especially true if the colour is too dark. When pushing on the skin, you should avoid using an excessive amount of force. Keep the hair that's at the end of your brow under control at all times. If you don't dilute the line after you've drawn it on with a pencil and then don't map out the shape of your brows with the pencil, it might be a dead giveaway that they are drawn on. Use your natural brow form as a guide and use tweezers made by Tweezerman to remove any stray hairs that fall outside of that contour. This will result in perfectly arched brows. You may disguise grey brow hairs using mousse, and highlighter can help bring out the natural colour of your hair. You might want to try using an eyebrow revitalizer if you've noticed that your brows are getting thinner over time.
Frequently Asked Questions About Filling Eyebrows For Natural Look
The most popular eyebrow trend for 2022 by far, is brow lamination. The semi-permanent treatment provides perfectly placed, brushed up brows that last for months.
Anastasia Beverly Hills Brow Wiz.

Nyx Professional Makeup Micro Brow Pencil.

Diorshow Brow Styler.

Maybelline Brow Ultra-Slim Defining Eyebrow Pencil.

Trish Mcevoy Precision Brow Shaper Eyebrow Pencil.

Benefit Cosmetics Benefit Precisely, My Brow Pencil.
Yes, thin brows are making a huge comeback in 2022. But don't be alarmed — these aren't the old over-plucked ones that made you afraid of tweezers. "Today's thin brow still has density and texture," says Bailey.
Using short dash-like strokes to mimic your natural hairs, softly fill in any sparse areas with a pencil. "Choose the color that best matches your brows and fill in really lightly so it's barely there," Guilis says. Use an angled brush and a similarly colored pressed powder to define the shape of your brows even more.
Generally, your brows should be one to two shades darker than your hair and less vibrant. So if your hair is a dark blonde, a cool light brown would be a great choice.