Warning – this page may cause depression to vain females! Seriously gorgeous women and men alert!

From Hailey Baldwin and Kendall Jenner's matching broken-heart tattoos to Angelina Jolie's well-documented series of body art, celebrities are no strangers to a touch of ink. But they're not the only kind of tattoos favoured by the Hollywood crowd. Rachael Bebe runs a Eyebrow tattoo salon in Melbourne.
Semi-permanent makeup – a variant on the tattoo – is creating a buzz among those seeking fuller eyebrows, lusher lashes, even more, youthful-looking lips. They're not the makeup tattoos of yesteryear: digital technology, more precise needles and blades, plus advancements in ink shades, yield more-natural looking results that last about two years, meaning you won't be permanently inked if trends change dramatically!
The demand for Cara Delevingne-Esque eyebrows has ushered in the craze for microblading. The most popular form of semi-permanent makeup, for many it is the answer to natural-looking brows, whether your genes left you with sparse hairs or you were overzealous with the tweezers.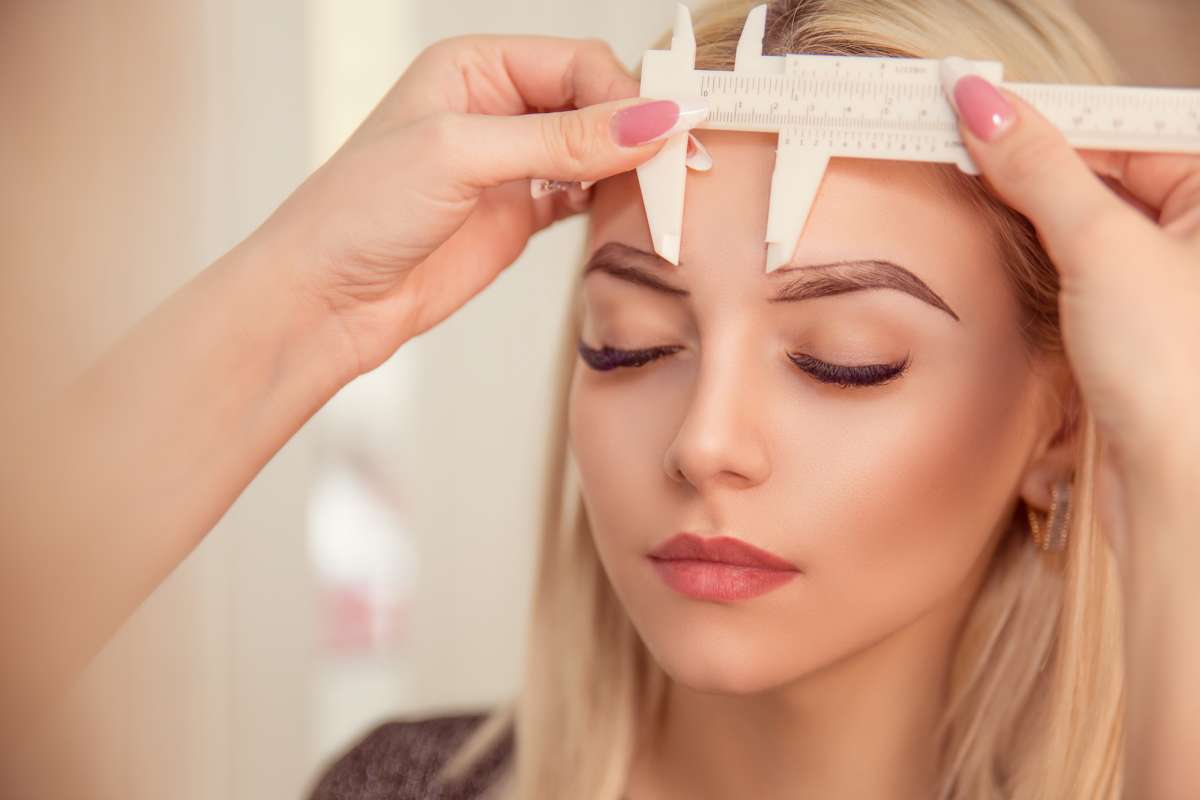 Permanent makeup to accentuate looks has taken the world by storm. Given how natural this permanent makeup can look, it is not surprising that so many celebrities have jumped on the bandwagon and had treatments done. I mean, who would know – you just notice they look better with no makeup on the right?

There are various permanent makeup procedures that celebrities and us mere mortals opt for. This includes Microblading (natural hair strokes with ink), Cosmetic eyebrow tattoo (Ombre shading/powder / intense), Permanent Lip Liner and Lip Blush Blend (who lip covered for a completely natural look), Permanent Eyeliner and Head Tattooing (AKA Scalp Micropigmentation.

Celebrities live under the constant eye of the public. They always tend to look perfect, to avoid being criticized in magazines for neglected appearance.
It's not a secret that a lot of celebrities are obsessed with permanent makeup. Permanent makeup helps them look good at any moment. Therefore, the paparazzi lurking around, waiting to take an ugly picture of them after the training might be left disappointed.

For Hollywood celebrities, the decision to get permanent makeup is a no-brainer. Their huge wallets can more than pay for several microblading sessions. Plus, permanent makeup gives them the luxury of stepping out of their New York apartments without having to put on any makeup—and still look good for the paparazzi.

The development of permanent makeup aims to address the growing demand for more time. It's a busy world, and putting on makeup—for both men and women—eats up time.

Thankfully, microblading cuts down on time allotted for makeup routines as well as minimizes makeup expenses.

But just how is that possible?

Well, permanent makeup trades your everyday routine schedule for just one procedure a year. The $500 payment also replaces the thousand-dollar makeup bill you accumulate every few years.
While false lashes and eyelash extensions are standard for celebrities both on- and off-camera, a new procedure might make these standbys a thing of the past. Lashline enhancement involves a semi-permanent application of tiny dots and hair strokes, applied within the line of the lash, to give the illusion of a naturally full set of eyelashes.

Lip Service used to be that injectables were the only way to achieve a plump, pillowy pout. Still, thanks to advances in tattoo technology, repigmentation means youthful-looking lips are only a digital pen stroke away. "As we age, our lips crack and fade predominantly from wind, sun damage and use," says Emilia Berry, semi-permanent makeup artist to the stars and founder of New York City-based PermaLine Cosmetics. "It's common for lips to become patchy."

Let's see who's had what then and who has pulled it off best!

Rhianna
Well known for her singing and good looks, this Caribbean Queen has reportedly enhanced her eyebrows with permanent Cosmetic eyebrow feathering. Like she needed to make her exotic looks any better!

Rihanna has a beautiful face, plump lips and gorgeous eyes. She emphasized her perfect features with tattooed brows, which gave her face a youthful look.

Angelina Jolie
Academy award winner and mum of 6 is rumoured to be a big fan of the permanent makeup procedure. Her lips have a consistent colour, which only requires gloss, and they are correctly defined. Her eyebrows look very natural, so it is questionable whether she has had microblading or not. Best known for her breathtaking lips, Angelina Jolie is also a fan of permanent makeup. She also left thin eyebrows in the last decade and made herself even prettier with microbladed brows. Also, her plump lips are hardly ever covered with new lipstick so that she may have had a permanent lipstick treatment.

Coleen Rooney
Well, we all know her hubby had a hair transplant, and it seems Coleen is also a fan of permanent enhancements to her looks. She had her eyebrows tattooed back in 2010, so ahead of most of us!

Nicole Scherzinger
Nicole's eyebrows are great for a reason – permanent makeup. The shape perfectly defines her facial features to help give that sexy, intense look a perfect finish. Am I allowed to say her eyebrows are Schermazing? (sorry).

Eva Mendes
Eva Mendes AKA Mrs. Ryan Gosling. Those eyebrows. That face. Eva admits to using the laser, ZIIP electrical facials and coconut oil to stay looking youthful. Her eyebrows look natural, so we wonder if she has had microblading hair stroke tattooing. The fabulous beauty spot is natural but indeed an inspiration for ladies to have a permanent tattoo beauty spot to achieve the same cute look.

Megan Fox
The internet is full of Megan Fox's before-after photos, which says how much she has changed over the years. There are a couple of treatments and procedures that she had undergone, but the most obvious one is lip fillers. Also, if we look at her no-makeup photos, it can be seen that her lashes are still quite big, so lash extensions are her thing, too. However, it can't be denied that her surgeon and makeup artist did a great job because she looks stunning and natural!

Megan Fox, Transformers star, looks completely different now to how she looked in 2005 when she first came on the celebrity scene. She is a massive fan of filler, Botox and laser resurfacing, and her nose also got smaller. Her eyebrows look as though she may have had microblading, and her lips have a very defined edge and solid colour, indicating she may well have had her lips also tattooed (which always looks completely natural when the full blush is done correctly).

Kim Kardashian
We all know Kim loves to try any new procedure or treatment. Her looks have changed dramatically over the years, which seems to be a running theme in the family (note Bruce / Caitlyn Jenner!). She also cries a lot if you have ever watched her reality TV shows and guess what, her makeup doesn't run! The whole family looks excellent thanks to permanent eyebrows, lipstick and eyeliner.

It is almost impossible to omit the queen of transformation. She has had so many procedures that are hard to know what to begin with. However, she hasn't admitted which treatments and processes she has undergone, pretending to be all-natural. It is evident that she is also a fan of microbladed eyebrows. Then, her lashes always look perfect, and her eyeliner doesn't smudge even when she cries in her shows. So, there's a reason to think that all of these are permanent makeup.

Madonna
Madonna will do anything to keep those years off, to permanent makeup was an obvious choice for her. In the 80s, when she started her career, she had naturally bushy brows, but as with everyone, our eyebrows tend to thin out over the years with age. Although she hasn't confirmed this herself, her makeup artist Laura Choate has made it no secret that she has had eyebrow microblading. Madonna uses the microblading technique to fill in areas of missing hair and give a fabulous overall natural shape.

It seems that Madonna is desperately trying to stay young, even though being in her sixties. One of the features that helps this 80's pop queen is her brows. Natural-looking, thick eyebrows give a youthful face look, so it's no wonder she is a massive fan of microblading treatment.
Mila Kunis
When you think of game-changing brows, the first association is Cara Delevigne. A few years ago, everybody went crazy for her thick, bushy, natural eyebrows and wanted them immediately. That is when microblading treatment started becoming popular. Many celebrities didn't resist it, and Mila Kunis is one of them. She decided to get rid of thin, pencil-drawn browse and opt for this super popular treatment.
Michelle Obama
Wife of the former president of the USA and an epitome of elegance and style has been enjoying the benefits of permanent makeup, herself. According to some beauty sources, Michelle had her eyebrows tattooed in such a natural-looking and delicate way they suit her perfectly.

Cher
It seems like this lady doesn't age. She has invested a lot in her looks. Permanent makeup is one of her passions, and permanent eyeliner is something she adores. After all, it is almost impossible to see her looking shabby, thanks to permanent makeup that she loves so much.

Jennifer Lopez
J Lo ages like wine. Women around the world envy her perfect look. One of the permanent makeup treatments this diva adores is eyebrows feathering combined with a light manual shading, which nicely accentuates her eyes and gives her natural and subtle makeup look as soon as she wakes up.

Pamela Anderson
The hottest woman of the 90s still looks incredible. She is going for that no-makeup makeup look that makes her look sophisticated. Her preferred treatment is a permanent lip liner, which makes her lips more plump and defined.
Keira Nightly
I have put Keira in here because her eyebrows are seriously perfect, and I am suspicious lol. She claims she has never plucked her eyebrows, even during that trend and that she has naturally hairy brows.

Jessica Lowes
Canadian actress of 90210, who first came to fame as a model for Lipsy, hasn't openly admitted she had had permanent makeup. Still, on close inspection of her brows, it appears she may have had natural powder brow tattooing to define her eyebrows more. She also a getaway with just some gloss indicating she may have had permanent lip blush.
Who says that permanent makeup is only for females? Who are these male celebs who pushed their dedication to beauty to the next level?Check out this list.

Johnny Depp
Rumours say the Pirates of the Caribbean star had work done to make his eyes look more deep-set. There's no confirmation for this news, but it certainly seems improbable that anyone would have eyes that look that brooding. Do you think Johnny Depp had his lash line done?

Nicolas Cage
Award-winning actor Nicolas Cage is said to have microbladed eyebrows. Which makes sense, because strong brows have always been a vital component of any Hollywood leading actor. Alas, Nic's permanent brows are only rumours thus far, but we wouldn't be surprised if it's confirmed as accurate soon.
One of the most popular actors, Nicolas Cage, has discovered some treatments that will help him look better. He had his eyebrows microbladed, and if you look closely, you can notice that he did a permanent Cosmetic eyeliner tattoo treatment.

Dustin Hoffman
Veteran actor Dustin Hoffman is said to have microbladed brows, as well. If it's true, then it's undoubtedly expertly done. Nobody would be able to guess from the star's photos, films, and appearances. After all, the best permanent makeup is the one you can't spot! Dustin Lee Hoffman (b. 1937) has been acting for the big screen since 1967, beginning with his role in The Graduate.
Men shouldn't shy away from permanent makeup
If you're a man who's considering the pros and cons of getting permanent makeup, here are all the reasons you should go for it:
It makes you feel good about yourself. Where's the shame in wanting to look like a better version of yourself, right? If permanent makeup gives you a much-needed confidence boost, then you shouldn't shy away from it.
You probably need it. As we grow older, our lips become duller, and our eyebrows get more oppressive towards the outer edges. That and men's hairlines tend to recede. If there are natural remedies for these problems, then why shouldn't you take them? Microblading could solve all these and more.
Bossavy, who has been practicing this for decades, said her most important tip is to stay away from the trend and to instead "improve what you have." Her approach is to create a natural look that enhances her client's beauty.

In her salons, in New York, where I had my complimentary appointment, Paris, and Beverly Hills, Bossavy offers treatments for permanent eyeliner, eyebrows, lips, stretch marks, scar camouflage, as seen in the photo below, and skin discoloration.

"Permanent makeup has had a lot of different names over the years, but what people need to know is that when they go on through this procedure, it is a form of a tattoo," Bossavy said, "Over the years, permanent makeup — when done well and in a very natural way — has helped women increase their confidence as well as helping them live their life without the burden of having to apply makeup and giving them the insurance that they always look good."
Advice for anyone who is thinking about getting permanent makeup is to take time to research the type of treatment.

Also, make sure you're getting it done by someone reputable. It's a significant investment and a commitment like getting a regular tattoo.